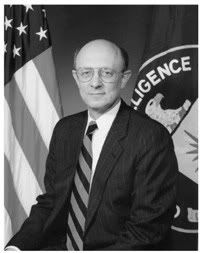 Since we at 2GreenEnergy are about to begin interviewing a number of eminent climatologists re: global warming, let me go on record and predict what I believe we will find. I believe there is no way to be certain what elements of global climate change are manmade vs. naturally occurring, since there is no way to model the melting of the ice shelves of western Antarctica, etc.
In my mind, however, this doesn't imply that there is no connection between human activity and global climate change, and certainly no way to justify continuing to pump greenhouse gases into the atmosphere. In fact, I see the opposite imperative – taking all reasonable measures to cut greenhouse gas emissions. My friend Bruce Allen, author and speaker on a number of key environmental issues, points out that in a strange way, the global warming issue is moot, since regardless of the climate change issue, CO2 emissions are undeniably causing of the falling pH of the oceans, a phenomenon which itself is completely unacceptable to people who care about the sustainability of the planet.
If you haven't listened to the talk that James Woolsey (Venture Partner, VantagePoint Venture Partner; Senior Executive Advisor, Booz Allen Hamilton; Former Director, United States Central Intelligence Agency) recently gave on the issue, I urge you to do so.