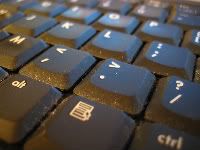 You may have noticed that I sometimes take controversial points of view in what I write here at 2GreenEnergy. And when I take on an issue like the morality of the oil companies, the validity of cold fusion, or the corruption that Big Money perpetrates on our government, you've probably seen that I get comments that range from "brilliant/right on!" to "you're a fool/get lost."
I'm perfectly cool on all feedback, positive and negative.  There are some super bright people hanging out here – far smarter than I know I'll ever be – and I'm the better for their corrections and confrontations. It would be quite an uninspiring place if we all agreed on everything, and I'd be learning very little.
If you happen to be someone who loves dealing with the issues in a well-reasoned way, regardless of where you stand on the politics, economics, and the science that surround the world of energy and sustainability, you may want to consider contributing an occasional article. Now that we have the new site up and running smoothly, please take a moment and note the guest-blogging link at the bottom of every page. If you have opinions, observations, rants, or simple matters of fact you wish to contribute, I urge you to take the opportunity to do so.