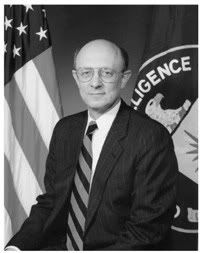 Frequent commenter Glenn Doty points out that statistically, violence reduces oil production, and believes that the reason behind the invasion of Iraq was not about the access to oil per se, but for CONTROL of PROFIT from the oil. He writes:
That distinction is important, because if you shift the primary fuel dependence to require access to lithium, the motivation to control the profit from lithium will become just as strong as the current motivation to control the profit from oil… That means if we elect another warmonger, we might just find a reason to invade Chile for control of their salt flats… or something similar.
I agree that centralized control of a single commodity (say, oil) breeds autocracy and oppression. This, of course, is Thomas L. Friedman's concept: "Fill 'er up with dictators." It's also what James Woolsey (four presidential appointments, including director of the U.S. Central Intelligence Agency) told me when I spoke with him in preparation for my first book.
If you look at the 22 countries that count on two-thirds or more of their national income from oil, it's fair to say all 22 of those countries are autocratic kingdoms or dictatorships. There are about 120 democracies in the world, I mean not perfect, but with regular elections — and another 20 countries like Bahrain that are reasonably well and decently governed, even though not democratically so. And then you've got 40 really bad guys. And I'm pretty sure that the 22 are virtually all from the list of 40 bad guys — or "Not Free," in Freedom House's terms.
This is why I'm taken with Jeremy Rikfin's ideas as he expresses them in his most recent book, "The Third Industrial Revolution." In essense, he believes that we're moving to a chapter of human history, driven by information and communication technology as well as the need for new sources of clean energy, in which our old, centralized, hierarchical ways of generating and distributing energy will be replaced with what he calls "lateral power." Just as the Internet made it possible for billions of people to be publishers of information, the Third Industrial Revolution will contemplate distributed generation in the extreme, where millions of small entities will be generating energy and selling it back and forth to one another.
I believe we'll come up with something similar in the EV battery space.  The first thing you notice about the AABC (Advanced Auto Battery Chemistry) conferences is that there are almost as many different battery chemistries under discussion as there are Ph.D.-level speakers promoting them.
I see a future that is much less rooted into a single resource.