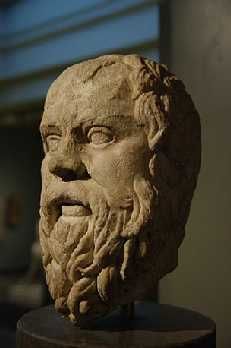 Today's the birthday of the beat poet Allen Ginsberg. According to the Writer's Almanac, when he was 17 and in his freshman year at Columbia University, Ginsberg was introduced to Jack Kerouac and William S. Burroughs, whom Ginsberg later said encouraged him to think for himself and to worry less about conforming.
Of course, Western Culture had been flirting with non-conformist thinking since its inception (Socrates comes immediately to mind), yet I think it could be properly said that the beat poets "institutionalized" the concept, in a way, at least here in the US. Does anyone still believe that a good education is one in which millions of unanalyzed facts are stuffed into our heads?
Thinking for oneself certainly applies to the world of energy – and sustainability more generally. Today may be a good day to take a hard look at our energy paradigm, which I would summarize as follows:
Those who can afford it purchase as much energy in various forms as they wish and consume it for their pleasure and convenience. Elsewhere, a population of 1.5 billion (and growing each hour) can't get a clean drink of water.
We often refer to our over-consumption of energy (especially in its dirtiest forms) as unsustainable, and it most certainly is that.  But it's also obscenely unfair for a small segment of our society to consume such a large portion of the planet's scarce resources.  Yes, this is an opinion (as opposed to a fact), but I think it has merit, considering that in the time it took you to read this one paragraph, several children died of starvation or the direct consequences of hunger and malnutrition.
I hope you'll take a moment out of your day and give this concept the critical eye it deserves.