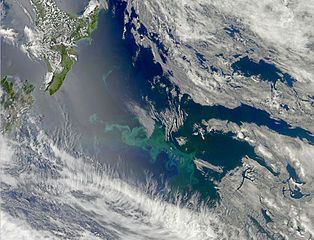 By no means am I able to keep up on every idea within the realm of geo-engineering, i.e., taking active steps at a planetary level to counteract global warming.  Here's one that we hear about often, that apparently isn't practical: "fertilizing" the oceans with minerals to change their chemistry and absorb more of the atmospheric carbon dioxide they receive. 
There are so many strategic issues with geo-engineering generally that it's hard to know where to start.  Certainly we have to deal with unintended consequences, which, given the sheer magnitude of the problem and proposed solutions, could be horrific.  We also have the issue of governance.  Even if we come across a practical solution, who should administer it?
Normally, I advocate decisiveness and rapid response, but here's an area in which I'm happy to see the world taking its time.