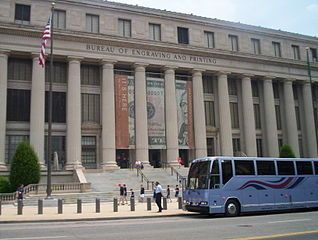 As I was leaving the Renewable Energy Policy Forum on Capitol Hill yesterday, ready for a brisk walk a few blocks north to Union Station, I ran into a fellow who caught my eye and said, "Not a lot of new news there, was there?" 
"Oh, I thought there were some interesting insights," I replied. 
"Can you name one?" he insisted.
For what it may be worth, here are a few abbreviated take-aways: 
• The story of renewable energy recently is a mixture of triumph and disaster.  Renewables in the  U.S., even excluding hydroelectricity, doubled from 2008 – 2012, making good on one of Obama's earliest campaign promises, and, some would say, established clean energy as a bone fide industry.  And that's just the start: Prices are coming down, the subsidies for fossil fuels may be winding to an end, public acceptance of and demand for solar and wind is large and getting larger, and the laws that have hampered capital formation for clean energy projects are likely to change, creating a more level playing field. But then there's the "disaster" side of the story: natural gas prices have made it hard for renewables to compete, and our total demand for electricity is down, due to the recession, efficiency, and the retirement of the dirtiest of the coal plants.  Many of the states' RPSs (renewable portfolio standards) have been met, thus removing further impetus from this once-powerful driving force.  And let's note that the oil companies still essentially own our Congress; the will of the people is continually frustrated by this form of corruption.
• A presenter from venture capital firm DBL says that her organization likes to ask, "What would Jefferson do?"  She noted that government has played a fundamental role in the development of our country, from the land grants encouraging the pioneers, to the creation of the railroads, to the formation of the oil industry, the highway system, and, more recently, nuclear power.  The concept that government should, once again, push our society in a positive direction doesn't seem at all out of line, given this extremely consistent history.  She went into detail about the success of a great many of the cleantech companies that have been the beneficiaries of federal loan guarantees and government grants under ARPA-E.  Having said this, the portion of the federal budget that is allocated to entitlements (vs. discretionary spending) has risen from 30% in 1970 to 70% today, thus there are significant limits to what can be accomplished here and now.
• The sad fact that the U.S. has no energy policy (and thus serves up wild, unpredictable swings in critically important legislation) produces gross inefficiencies in our country's attempts to develop renewable energy.
• Unsurprisingly, the idea of "turf" is a big deal in Washington.  Want to do something in hydrokinetics?  That means that you'll be dealing with most or all of the 40 – 50 agencies that deal in water rights, fish and game, recreation, shipping, maritime commerce, etc.  Then, on top of the government, brace yourself to deal with the lawyers who represent private interests that may be threatened by your proposal.
• Contrast all of this with Germany and the other countries that have streamlined these processes.  Want to do a solar project in Germany?  It doesn't take years and huge sums of speculative development capital; it takes just a matter of days.  Banks understand the subject and eagerly lend money to support it.  Perhaps more importantly, government understands the subject as well, and has made the process extremely quick, straightforward, and inexpensive.  There's so much solar in Germany (12 times more per capita than the US) that lawyers dealing in the area are almost non-existent.  Because of all this, solar is about half the price per installed watt – not based on the cost of modules, but on the cost of project bureaucracy.
• The biofuels people were out in force at the Policy Forum; of the 20-or-so speakers, at least four or five were banging the drum for bio-ethanol / bio-diesel.  They claim, and I'm sure it's true, that they are treated quite unfairly by the petroleum industry, who has fought the RFSs (renewable fuel standards) tooth and nail.  But I found it strange that the term "electric vehicle" was not mentioned once all day.  I left with the impression I was afraid I'd have: this is Washington.  It's not about fairness, openness, objectivity, or serving the people; it's about promoting the industry that represents your meal-ticket.
• Further evidence of this "ax to grind" phenomenon came when the lady from Lockheed Martin spoke.  Every word out of her mouth was about marine energy, i.e., ocean current, and what a tragedy it is that the federal government will not subsidize this hugely profitable entity (celebrating its 100th birthday) in their development of ocean current hydrokinetics.
The simple truth  is that I have unrealistic "Mr. Smith Goes to Washington" expectations from our government.  I'm hoping that some person or some group will ask:
"What do the people of the United States really need?  What can Washington do to help the majority of the people lead better, healthier lives?  What can be done to restore America's greatness?  What can our country do to lead the world in the 21st Century?"
Is there anyone in this town who thinks that way?  Sure, but they're in the slim minority, and they're an endangered species, since, by definition, they're not taking much-needed campaign contributions in exchange for favors.  Let's put it this way: for every one of them there are at least 100 people on a mission to forward a specific, money-driven agenda of some sort of special interest.
So, was there any "new news" there?  I'll let you be the judge.