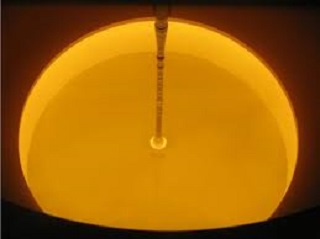 Yes, we're continuing to make great progress in all aspects of energy storage via batteries,  most importantly, in terms of cost-effectiveness.  Yet it's hard to conceive of a time at which batteries can compete with the storage of heat energy. 
This, of course, is the driver behind molten silicon as a storage medium.  Not only is it the second most common element on the Earth's surface (behind oxygen), but its high melting point makes it ideal for balancing the glut of solar energy during the day and wind energy at night.
The article linked above explores this further, and suggests additional uses for heat storage in modern day civilization.