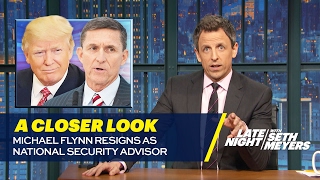 A commenter notes on the U.S. government leak that cost National Security Adviser Michael Flynn his job: It's interesting to see the left cheering on the intelligence community, thus abandoning its principles when doing so helps them achieve their agenda. 
I have to admit that he's right about many people in the anti-Trump camp abandoning their principles in order to push him out of office.  Brilliant and highly-decorated journalist Bill Kristol tweeted: Obviously strongly prefer normal democratic and constitutional politics. But if it comes to it, prefer the deep state to the Trump state.
As much as I loathe Trump, the fact is that he was duly elected, and I don't condone removing him with dark and patently illegal means. Trump is catastrophic for the American democracy, but this stuff has the potential to be far worse.