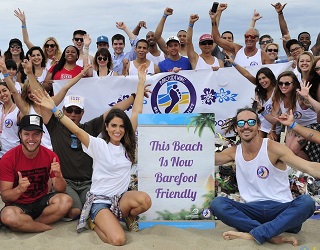 It is not the responsibility of someone else to pick up your trash. The first step is to care about the effects of waste on the environment and encourage others to care. Learn how waste management is necessary to protect the environment and the community.
Prevents Reckless Behavior
Responsibility brings out the good in everyone. Managing waste in your household is a simple task that shows your caring, concerned side.
Discourage reckless behavior in yourself along with family members and neighbors. Waste management is a good value to teach anyone, and you should expect it to last a lifetime.
Prevents the Spread of Disease
Human trash contains bacteria that promotes the spread of disease. Rodents, roaches and raccoons are known to dig through filth. Even if you live in the suburbs, if your house is next to the wilderness, there are animals that come out of the wild to visit full garbage cans.
Clear out the garbage cans and prevent yourself from running into a wild animal. Rats are known to carry many serious diseases, and so are roaches and flies. Some rats carry Hantaviruses that are transmitted to humans through their bodily fluids. Upon contact, the viruses may cause fatal diseases in humans.
Protects Wildlife
It may not seem like it, but there is a thin line between humans and wildlife. In some cities, the wilderness is inches away from the highway and people's homes. In public parks, it is common to see piles of trash in the same living spaces as deer, moose and many other wild animals.
Removing waste is not just the responsibility of park rangers. Anyone who uses public places is responsible for protecting wildlife and caring about waste reduction. Promote recycling and waste management to encourage others to pay attention.
Promotes Awareness
Individuals and businesses should find different ways to manage waste. If you are a business owner, rent a dumpster in the size you need. As an individual, rent to move waste that you build up from a home remodeling or construction project.
Recycle and dispose of waste properly to increase the public's awareness about the environment. Find rental companies like Tri-State Disposal whenever you have a big project with a lot of waste.
Anyone is surprised by trash that appears in the most unusual places. The wind and human recklessness has put trash in the wilderness, the ocean and outer space. Do what you can to promote waste management for the environment and greater community.