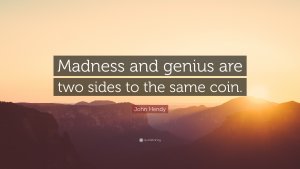 As we've often discussed here, the migration to renewable energy on the grid, and the simultaneous replacement of petroleum with electric transportation are really two sides of the same coin. That's largely because the environmental benefits of EVs are realized only when we've effectively removed coal as our "go-to" energy resource to address incremental loads at night that grid operators can foresee.
We've also seen how massive EV adoption really can't happen in the absence of a robust charging infrastructure.
So how's all this coming along?  In particular, how attractive and compelling is the idea of sinking cash into the creation of the EV infrastructure, in comparison to all the other clean energy investment opportunities that 2GreenEnergy has been heralding throughout the years?
That's the subject of one of my favorite annual conferences: EVs and the Grid, held this year in San Francisco, October 17 – 19.  It's your very best chance to learn how the latest infrastructure investments will drive EV adoption forward.
This is an especially exciting time, insofar as investing in electric vehicle infrastructure is about to take off. California's three major IOUs have laid out plans worth over $1 billion to electrify the state's transportation system. However, there are uncertainties surrounding infrastructure ownership and responsibilities, rate design, range capabilities, and charging times, which can be deterrents to widespread consumer adoption. A tight, ongoing coordination is required between all parties. The roll-out of programs, technologies, protocols, and standards needs to proceed in an integrated way.
Returning for its third edition, Infocast's EVs & the Grid summit gathers all major players involved in vehicle-grid integration (VGI) and the electrification of America's transportation system. Regulators and utilities will provide an update on the latest proposals and business models. City planners, charging station hosts, and electric vehicle service providers (EVSPs) will assess partnership opportunities for infrastructure development and expansion. OEMs and fleet owners will share their outlook of the market and perspectives on adoption hurdles.
The Pre-Summit Briefing: Preparing for Electric Fleets & Autonomous Vehicles, on October 17, 2017, will offer an in-depth examination of collaborative efforts from transportation authorities, OEMs, fleet owners, and newer players involved in electric vehicles. Together they will discuss electrification needs of a rapidly evolving transportation system.
2GreenEnergy subscribers receive a 15% discount with promo code: 1738MEDIA15
Hope to see you there.