Bill Paul: Senior Investment Adviser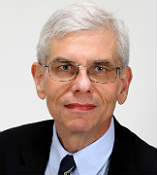 (Scroll Down for Free Bill Paul Webinar and Free Download)
With a lifetime of expertise honed in the energy industry – including 20 years as a staff reporter for the Wall Street Journal and a stint as CNBC's special energy correspondent – Bill Paul's life story reads like a geopolitical adventure novel, intertwined with colossal financial/power struggles against a backdrop of global intrigue. Bill Paul uses his combination of daring, hard work, and unique insight to dig up sophisticated domestic and international investing opportunities in ways reminiscent of Indiana Jones's search of long-lost treasure.
Bill's energy career — now entering its fifth decade — has taken him all over the world, including to:
Iran, where as a Journal reporter during the Iranian Revolution he dodged bullets as he witnessed firsthand the power of oil to inflict heavy damage on nations' energy security, leading to what for Bill is the inescapable conclusion that every nation must have an "alternative" approach to energy that stresses homegrown renewable sources and energy efficiency.
Iraq during the time of Saddam Hussein, where Bill was followed at every turn as he came to understand the lunacy of industrialized nations failing to develop national energy policies, thereby enabling vicious despots to control those policies by default.
Three Mile Island Nuclear Generating Station in Pennsylvania, site of the worst civilian nuclear accident in United States history on March 28, 1979, where he learned to respect the raw power of people's emotions to influence nations' energy agendas.
Power plants, automotive test tracks, microbiology labs, and the energy industry's many other frontiers of scientific and technological discovery – always in search of the next big thing and how investors can benefit from it.
From tiny towns like Osage, Iowa (known for its trail-blazing energy efficiency), to the opulent domains of Goldman Sachs and other masters of the universe, Paul has examined the nuts and bolts and the dollars and cents of the global energy industry from every angle. He leverages mischievous humor and penetrating acumen to translate complex business details into practical and actionable analysis for hurried investors, be they sophisticated professional money managers or novice individual investors. He is the adventurous analyst in constant search of the next big breakthrough, the next big payoff, in the global energy industry, not afraid to exercise his bullwhip now and again to get at the truth.
Says Mr. Paul, "A rapidly-rising global population with middle-class aspirations is increasingly straining conventional energy sources and rapidly ushering in a new era of cleaner, more efficient, alternative energy. Some two trillion dollars likely will be spent over the next 20 years on upgrading energy infrastructure and commercializing breakthrough technologies vital to keep the global economy growing without destroying the natural environment. The payoff for investors has already begun and promises to get a whole lot bigger over the next few years."
Bill is currently working on a special report that he is preparing for 2GreenEnergy about what has been called "the greatest economic and investment opportunity of our lifetime." (You'll find out who said this in the upcoming free webinar.)
Paid: Alternative Energy Investing Research Report
Free: 5 Rules of Effective Alternative Energy Investing
In addition to outlining the fundamental points vital for any individual desiring to profit from investments in renewable energy, this report reveals the distinction between Alternative Energy Investing (AEI) versus Socially Responsible Investing (SRI), as well as the controversy surrounding Green Mutual and Exchange-Traded Funds (ETFs).
Download Bill Paul's Free Report, "5 Rules of Effective Alternative Energy Investing."