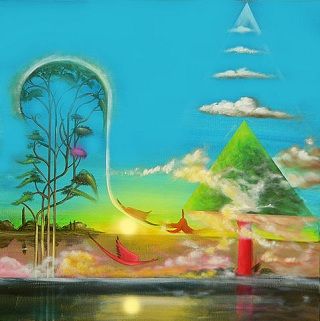 Last night, a friend of mine sent me a considerable laundry list of things he thinks everyone, certainly all U.S. citizens, are entitled to as basic human rights.  I don't know. I see providing all this stuff gratis to a society that includes millions of lazy screw-ups as really distasteful, not to mention unworkable. Having said that, here are a few broad strokes that should be made in the direction of an ideal civilization as I see it:
Universal healthcare.  Taking this out of corporate control will result in far better outcomes for everyone (except those seeking to profit at the expense of others' misery) — even for the doctors who are quitting in droves as more of them every day are realizing that what they're doing does not align with their personal sensibilities.  Such a move will also immediately focus healthcare on wellness, versus the invention and encouragement of disease so it can be treated profitably.

Taxing wealth. The dominance of lawyers and other bullies over our civilization's last 500 years has resulted in the unfair concentration of wealth in the hands of a very few.  Take Warren Buffett's advice.  He's a smart guy, and he's absolutely right in this case in particular:  If your legislators can't seem to figure out how to do this, fire them, and get people who can.  It's not really that difficult.  They work for you; you don't work for them.
Taxing polluters.  I suppose I'm really something of a libertarian at heart, in that I really don't object to fossil fuel companies (or cigarette smokers, or helmetless motorcyclists, or prostitutes, etc.) as long as they pay the costs of what they're doing.  Want to burn coal to generate electricity? No problem, just pick up the tab. It's $700 billion/year in the U.S. alone, and it's rising exponentially. If that cost isn't acceptable, simply stop behaving in ways you can't afford.  The moment this happens, renewable energy will be heralded as the deal of the century, tens of millions of people will be hard at work developing and installing cleantech, and the climate crisis will be averted.  And the figure I quote here doesn't include the cost of wars.  Which leads me to:
Separating business from government.  Get rid of "Citizens United" and the related legislation surrounding corporate lobbying that has all but ruined what our forefathers sacrificed so greatly to provide us.  What will happen when Big Money no longer owns Congress?  Actually, all the above-mentioned garbage will stop more-or-less instantaneously.  No more wars to provide Big Oil access to foreign crude, no more protection of Big Pharma in its quest to addict every single one of us to some form (preferably several) of medication, no more favors for Big Food and its reckless indifference to our health (especially childhood obesity, diabetes, etc.)  It will all be gone with the stroke of a pen.  See MoveToAmend.Org for more on this.
In closing, here's an essay on social ideals that I wrote a couple of years ago:  The Civilization that (Nearly) Everyone Wants.
This strikes me as a subject on which almost everyone has an opinion — especially you!  I hope to see your comment here.