#1 Best-Selling "Energy" Book on Amazon.com
What clean energy technologies will dominate the future?
How will big money and politics affect the outcome?
Get
RENEWABLE ENERGY FACTS & FANTASIES
Craig Shields: Author of Renewable Energy, Facts & Fantasies

To me, renewable energy is like anything else: The more one learns about it, the more clear it becomes how much more there is to learn. I want to thank each one of the contributors here for the role they played in getting me to this realization – and, I hope, setting many readers on the path towards exploration as well.
Click for more information about Craig Shields
CONTRIBUTORS – Renewable Energy: Facts & Fantasies
Matt Simmons: Peak Oil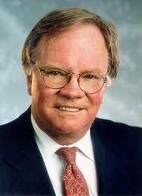 Matthew Simmons's book Twilight in the Desert: The Coming Saudi Oil Shock and the World Economy is a thoughtful examination of oil reserve decline rates – a phenomenon that points to the idea of "Peak Oil" – the concept that the world's supply of effectively extractable oil is declining.
Click for more information about Matt Simmons
James Woolsey: Energy and National Security

James Woolsey has received a total of four presidential appointments – under both Republican and Democratic administrations. Most notably, he was Director of the United States Central Intelligence Agency from February 5, 1993 until January 10, 1995.
Click for more information about James Woolsey
V. Ramanathan: Global Climate Change

"Ram" (as he likes to be called) is the man generally credited with the discovery of the phenomenon of global warming. Now, almost 40 years later, he continues his research and works with post-doc students at the Scripps Institution.
Click for more information about V. Ramanathan
George Douglas: National Renewable Energy Laboratory

National Renewable Energy Laboratory (NREL) spokesperson George Douglas discusses the role of his organization — the only federal laboratory dedicated to the research, development, commercialization and deployment of renewable energy and energy efficiency technologies.
Click for more information about George Douglas
Brian Rutledge: Renewables and Environmental Stewardship

Audubon Wyoming's Executive Director Brian Rutledge provided this very candid and poignant conversation. Audubon's mission is to conserve and restore natural ecosystems, focusing on birds, other wildlife, and their habitats for the benefit of humanity and the earth's biological diversity.
Click for more information about Brian Rutledge
Jigar Shah: The Carbon War Room and Free Market Capitalism

The Carbon War Room uses the principles of laissez-faire capitalism to deal with the problems brought about by our planet's addiction to fossil fuels. Here, Jigar Shah provides some examples of how this is practially applicable in today's world.
Click for more information about Jigar Shah
Johanna Wald: Using the Law to Enforce Environmental Responsibility

Johanna Wald, who has been with the NRDC for 35 years, spoke about the need a kind of "watchdog," and explained how the NRDC functions. She believes that this administration is in fact trying hard to promote renewables, though she doubts that there is a level playing field yet.
Click for more information about Johanna Wald
Robin Murphy: The Role of Non-Government Organizations – NGOs

The World Resources Institute's Vice President for External Relations Robin Murphy explains how WRI assists leaders in both the private and public sectors in making sound decisions with respect to practices that affect our environment, working at the intersection of environment and human needs.
Click for more information about Robin Murphy
Greg Mitchell: Biofuels

Dr. Gregory Mitchell is a Research Biologist and Senior Lecturer, at the Scripps Institution of Oceanography — one of the oldest, largest, and most important centers for ocean and earth science research, education, and public service in the world. Dr. Mitchell spoke on the use of algae as a biofuel.
Click for more information about Greg Mitchell
Amir Mikhail: Wind Power

Dr. Amir Mikhail, Clipper Windpower's senior vice president of engineering, explains how his company strives to advance the technologies and services that make its customers successful in the expansion of wind energy
Click for more information about Amir Mikhail
Bruce Allen: Solar Energy – Photovoltaics

Bruce Allen functions as 2GreenEnergy's senior consultant in solar energy, specializing in large-scale solar electricity projects. He has written numerous articles on solar technologies, solar energy systems, and national energy policy.
Click for more information about Bruce Allen
David Mills: Solar Thermal – Concentrated Solar Power

Dr. David Mills is best known for pioneering Compact Linear Fresnel Reflector (CLFR) technology and for his work over the past 30 years in non-imaging optics, solar thermal energy, and PV systems.
Click for more information about David Mills
Paul Thomsen: Geothermal

Paul Thomsen, spokesperson for Ormat Technologies, discusses his company's power plants that are a field-proven, mature commercial product operating worldwide. For some reason, geothermal is often unfairly overlooked as a piece of the sustainability wedge.
Click for more information about Paul Thomsen
Brian Polagye: Hydrokinetics
The University of Washington's Dr. Brian Polagye is often referred to "the world's most senior researcher in hydrokinetics" — and I must say that he did not disappoint. His work focuses on responsibly harnessing the kinetic energy in moving water, in particular, developing a better understanding of the practically recoverable resource for tidal streams.
Click for more information about Brian Polagye
Wally Rippel: Cold Fusion

Wally Rippel has been pursuing his career in physics and his passion for environmentalism since the 1960s, where he became interested in electric vehicles as means for combating air pollution and began a life-long career as a pioneer in electric transportation. Wally holds twenty-four U.S. patents with four more on the way.
Click for more information about Wally Rippel
Michael Kearl: The Sociology of Driving

Dr. Michael Kearl, Professor of Sociology at Trinity University in San Antonio, Texas studies the habits of drivers and what we can learn fro those habits. His interest is the relationships and the social structures for the road — how different communities develop different kind of cultures with regards to driving etiquette.
Click for more information about Michael Kearl
Steve Ellis: Hydrogen Fuel Cells
Steve's role at Honda is focused on the hydrogen fuel cell car. But he's been in this space for well over ten years, and seen this landscape of an alternative fuel vehicle really ebb and flow along the way.
Click for more information about Steve Ellis
Jay Friedland: Advocating for Electric Vehicles – Plug-In America

Plug-In America spokesperson Jay Friedland discusses his organization's advocacy for electric vehicles, and how it is at odds with the oil companies, who are trying desperately to maintain the status quo.
Click for more information about Jay Friedland
Mark Duvall: Electric Transportation and Its Impacts on our Power Grid

Mark Duvall is an extremely well respected specialist in electric transportation and the impacts that it will make on our grid. I've met him at numerous conferences and he was kind enough to speak with me for the book.
Click for more information about Mark Duvall
Brian Wynne: Lobbying for Electric Transportation

Brian is president of the Electric Drive Transportation Association in Washington DC. I believe that the EDTA does a good and fair-minded job in promoting the EV cause. He and I happened to be in attendance at the "Business of Plugging In" show in Detroit in late 2009, where we sat down for this interview between sessions.
Click for more information about Brian Wynne
Rick Sikes: Renewables and Clean Transportation at the Municipal Level

The fleet of cars and trucks operating in the city of Santa Monica is managed by Rick Sikes. Santa Monica is generally known as a municipality with quite a progressive stance with respect to environmental stewardship. Rick did a great job in our conversation that became the book's chapter on what forward-thinking cities can do.
Click for more information about Rick Sikes
Steve Nguyen: Intelligent Energy Management in Buildings

Echelon's spokesperson Steve Nguyen helped me with this chapter of the book called "Intelligent Energy Management in Buildings. Steve explores the subject of using information technology to drive up the energy efficiency of the world's buildings.
Click for more information about Steve Nguyen
Rona Fried: Activism and the Media in Clean Energy

Rona notes, "We are trying hard — yet unsuccessfully — to get the government to put a price on carbon. As long as we are not including the so-called 'externalities,' all of the costs involved in producing fossil fuels are always going to be cheaper. The green economy cannot emerge until we have this level playing field.
Click for more information about Rona Fried
Stephen Lacey: The Role of the Media in Clean Energy

Stephen Lacey is an editor with RenewableEnergyWorld.com. He produces and hosts the Inside Renewable Energy podcast, a weekly news program that gets over 60,000 downloads each month. Covering new technologies, international markets and business trends, Inside Renewable Energy gives a comprehensive overview of the latest developments in clean energy.
Click for more information about Stephen Lacey
Bill Paul: Renewable Energy – Business and Finance

Bill Paul, one of our 2GreenEnergy associates, writes financial reports and newsletters for our clients. What a gift it is to have met someone so qualified for the task. Bill's 20-year career with the Wall Street Journal covering the energy sector uniquely qlalifies him for the task, and we love his "tight and bright" copy.
Click for more information about Bill Paul
Jeff Siegel: Renewable Energy – Another Viewpoint on Picking Stocks

Jeff Siegel is the co-founder and managing editor of Green Chip Stocks, an independent investment research service focusing primarily on renewable energy and organic & natural food markets. Jeff also works as a consultant, has been a featured guest on Fox, CNBC, and Bloomberg Asia, and is the author of the best-selling book, Investing in Renewable Energy: Making Money on Green Chip Stocks.