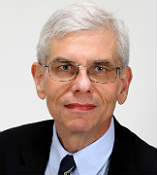 Bill Paul
, the
Indiana Jones of Alternative Energy
and former 20-year staff energy and environment reporter for the
Wall Street Journal
, is the
Senior Investment Adviser
for 2GreenEnergy.He is the author of "
The Five Rules Of Effective Alternative Energy Investing
," which outlines the fundamental points vital for any individual desiring to profit from investments in renewable energy.
Read the 4-page report
for important distinctions between Alternative Energy Investing (AEI) versus Socially Responsible Investing (SRI).
Pass the report along to others
who may benefit from trenchant insight into the controversy surrounding investments in today's Green Mutual and Exchange-Traded Funds (ETFs).
Download the free report now!