Want The Truth About Taking Clean Energy Forward?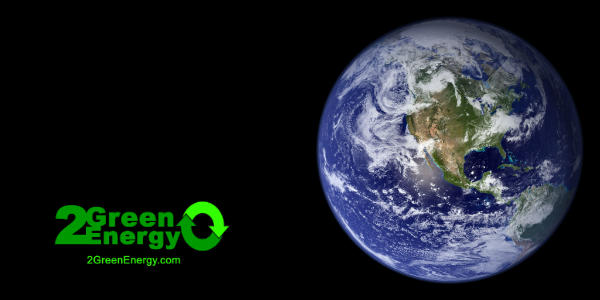 No one doubts that clean energy will be the defining industry of the 21st Century. Even Shell Oil admits that, by 2060, almost every BTU of energy generated and consumed on Earth will come from solar (in one form or another).
Given that, millions of cleantech business people around the world are working long hours to position themselves for success.
If you're one of them, hit "contact" and let's engage in conversation.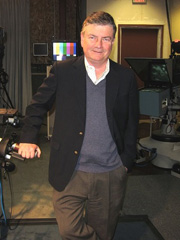 Renewable Energy – Facts and Fantasies (2010)
Is Renewable Really Doable? (2012)
Renewable Energy – Following the Money (2013)
Bullish On Renewable Energy: Fourteen Reasons that Clean Energy Investors Can't Lose (2015)
Below are links to Craig's newsletter, videos, webinars, infographics, free reports, as well as more information on his books:
2GREENENERGY "ALERT"
Renewable Energy Industry Interviews
Clean Energy Technology Analysis
Alternative Energy Scientific and Engineering Research
Sustainable Business Educational and Investment News
Delivered about Once or Twice a Week
Click for more information: 2Green Energy Alert
BOOKS
BULLISH ON RENEWABLE ENERGY: FOURTEEN REASONS THAT CLEAN ENERGY INVESTORS CAN'T LOSE
RENEWABLE ENERGY – FOLLOWING THE MONEY
IS RENEWABLE REALLY DOABLE? #1 Best-Selling "Environmental Economics" book on Amazon
RENEWABLE ENERGY FACTS AND FANTASIES #1 Best-Selling "Energy" book on Amazon
Free E-Book: RENEWABLE ENERGY FACTS AND FANTASIES
INTRODUCTORY VIDEOS AND GRAPHICS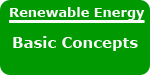 WEBINARS
Predicting the Electric Vehicle Adoption Curve
Why Is Clean Energy So Slow in Replacing Fossil Fuels?
Breakthrough in Synthetic Fuels Using Off-peak Wind
Top Trends in the Adoption of Electric Vehicles
Tapping the Incredible Wisdom of Nature
Do Zinc-Air Batteries Provide a Low-cost Energy Storage Solution?
How "Green" Is Your Electricity?
Onsite Utility Services
Exciting Cleantech Business Plans
Energy Efficiency
How to Increase Energy Efficiency of Existing Structures and WHY
Top Business Plans in Renewable Energy and Electric Transportation
The Future of Transportation
Ocean Thermal Energy Conversation
FREE REPORTS
Predicting the Future: The World in 2017
How Sustainable Is Our Way of Life?
China Is Investing in Renewable Energy – But Why?
Is It Too Late? Living with a World Energy Crisis
Impediments to Renewable Energy
Tough Realities of Renewable Energy
Tough Realities of Marketing and Sales
in Green Tech Businesses
Tough Realities of Renewable Energy Businesses
The 5 Rules of Alternative Energy Investing
The 25 Tips for Renewable Energy Businesses
The Three Brass Tacks of Renewable Energy
POPULAR ARTICLES
Electric Vehicle Adoption — What Do We Really Know?
Lawyers' Role in the Global Quest for Clean Energy
Civilization Faces Many Crises, So Let's Abandon Science
Electric Vehicles: If You're Looking for Harmony and Consensus, Seek Elsewhere
Should Government Pick Winners and Losers in Energy Technology?
Biden's Clean Energy Speech
Can Someone Explain Toyota's Lethargy in the Electric Vehicle Space?
Government Subsidies to the Oil Companies
Subsidies for Oil Companies — Hot Debate in Washington DC
How Soon Will the Auto OEMs Offer Us Electric Vehicles in Production Quantities?
Reason to Consider Renewable Energy
Chevron's Situation in Ecuador Won't Be Easily Dismissed
Chevron Ordered to Pay Ecuador $8.6 Billion for Environmental Damages
John Hofmeister's "Why We Hate The Oil Companies"
Subsidies for Oil, Energy Policy, and Climate Change
Late-Night Radio Show Caller Rants Over Subsidies for Renewables
On The Fukushima Nuclear Situation
Externalities of the Oil Industry — Great Comments
A Few Reminders As We Advocate for Renewables
Global Warming — A Quick Overview
World Energy — Where Are We Going?
What's Up with Global Climate Change and the Right Wing?
Our Leaders Should Understand Basic Science
Science Is Under Violent Attack on Global Climate Change
Plug-In Hybrid Electric Vehicles and Their Enemies
Renewable Energy – The Bargain of the Century
Free-Market Capitalism and Energy Policy: What's the Proper Role of Government?
Clean Energy, Job Creation, and the US Supreme Court
2GreenEnergy: On a Hunt to Understand the Politics of Renewable Energy
What Will It Take to Achieve a US Renewable Portfolio
Predicting Our Energy Future
Moore's Law and the Trajectory for Renewable Energy
Pay It NOW – In Energy Policy – Or Anywhere Else – It's Wrong To Pass Burdens On
Why the US Isn't Taking a Leading Role in Renewable
WHIMSY